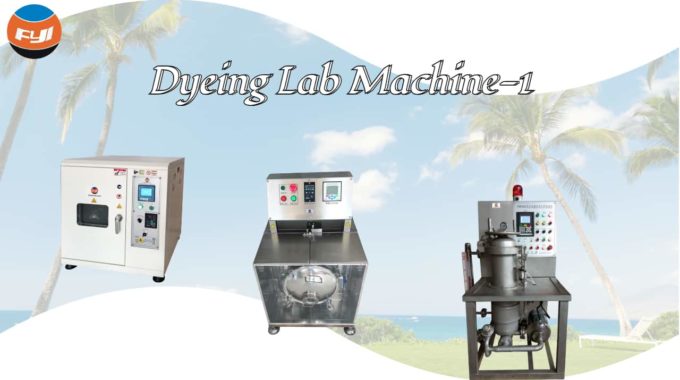 The dyeing lab is an organization that conducts dyeing tests. Before the dyeing factory conducts mass production, it is necessary to carry out dyeing tests in the dyeing lab with dyeing lab machine to make the dyeing results more perfect. Then let's take a look at what types of instruments are in the dyeing lab.
Types of dyeing lab machine
Dyeing lab machine can be divided into fiber dyeing machine, yarn dyeing machine and fabric dyeing machine according to different dyeing products; According to the different temperature and pressure required for dyeing, it can be divided into normal temperature and pressure dyeing machine and HTHP dyeing machine. According to different dyeing methods, it can be divided into intermittent dip-dyeing machine and continuous pad dyeing machine.
In this paper, the dyeing lab machine is classified according to the different temperature and pressure. The commonly used dyeing machine includes IR dyeing machine, winch dyeing machine, jigger dyeing machine , garments dyeing machine and so on.
HTHP Dyeing Machine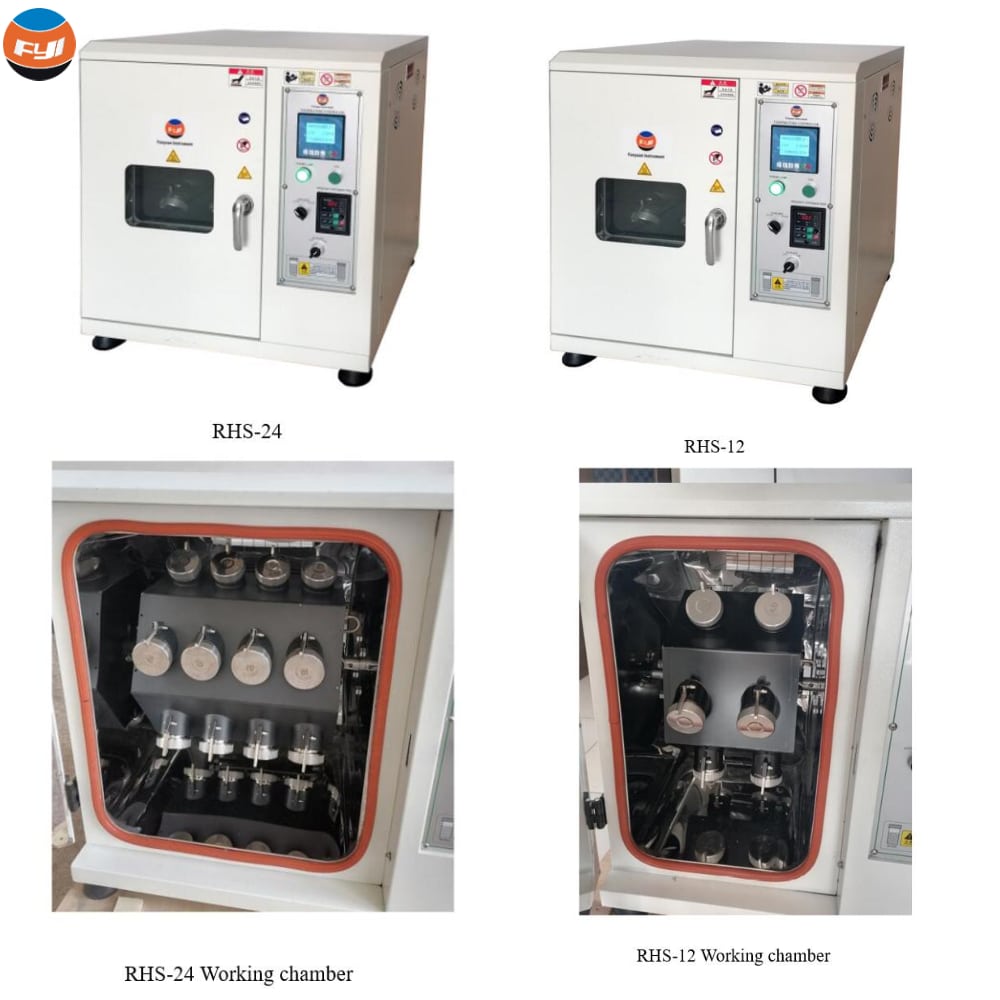 Application
RHS Series Infra Colour Dyeing Machine is a state of the art dyeing instrument with IR heating, producing accurate sample dyeing and reproducible results.
Features
Patented IR heating technology at an affordable price;
Use latest IR heating technology, instead of traditional two-positioned IR heating system, to avoid uneven heating for beakers;
PLC temperature control system;
Seamless stainless steel beakers, easy cleaning;
Clean and fast handling of beakers as well as samples;
Air cooling system, no need for water source and can reduce operation cost.
Key Specification
Model
RHS-12/24
Number of beakers
12/24
Liquor ratio
Min. 1:5
Temperature range
RT~135℃
Beaker capacity
300ml
Heat power
4*1.2kW
Heat transmission
IR heating
Cool fan power
200W
Drive motor power
370W
Rotation speed
0~50r/min, adjustable
Power Supply
AC220V, 50Hz/AC380V, 50Hz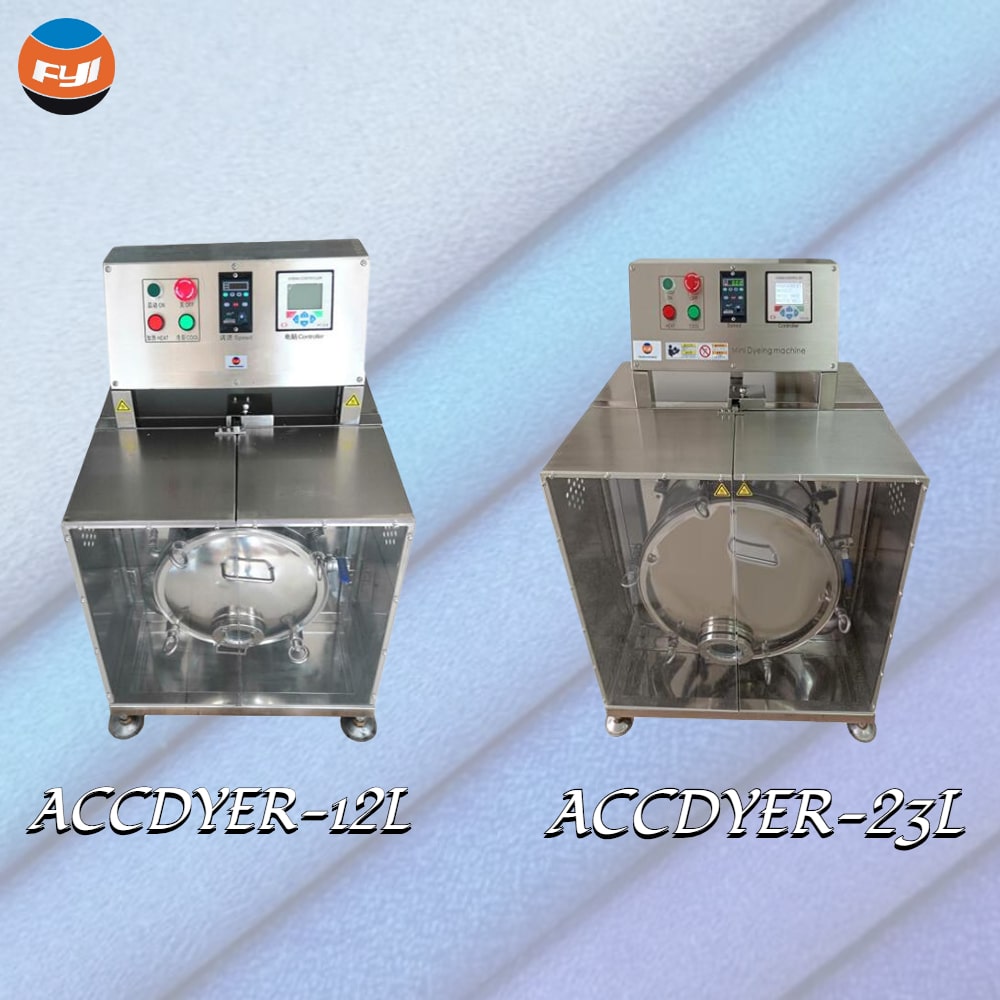 Application
ACCDYER-12L/23L Dyeing Lab Machine, also called mini dyeing machine, is an electromagnetic heating dyeing machine. Its unique design of simultaneously moving fabric and dye liquor realizes sufficient permeability of dye liquor to fabrics and achieves uniform coloring in the tension-free environment. Owing to the characteristics of simple operation, electricity saving, no requirement of steam, precise temperature control and ultra low liquor ratio, it can improve the color accuracy of dyeing, save dyeing cost for dyeing factories and material cost for garment factories and can check dyeing ability of gray fabrics for fabric manufacturing factories.
Key Specification
Model
ACCDYER-12L/23L
Dye vat capacity
12L/23L
Fabric weight
50g~1kg/50g~3kg
Lowest liquor ratio
1 : 4
Temperature range and accuracy
RT~135℃, ±0.5℃ when constant temperature
Heat method
Electromagnetic heating
Max. heating rate
3℃/min
Cooling method
Air-cooling
Max. cooling rate when temp. > 80oC
3℃/min
Editable dyeing process
100 programs (100 steps for each)
Power supply
AC220V,50HZ/AC380V, 50Hz
Application
ACCDYER-24 Dyeing Lab Machine is a state of the art dyeing instrument. This unit produces more accurate lab sample dyeing with level and re-producible results with a low liquor ratio for diverse fibers. New generation of versatile lab dyeing machine adopts new structure of patented technology, heat method and temperature control method with our own proprietary intellectual property rights. With accurate temperature controlling and stable repeatability, it is precisely used for dyeing trial and sample duplication on the site. With the new design concept of environmental protection and economy, it can achieve the dyeing trial with high saving and zero discharge, easy and simple operation.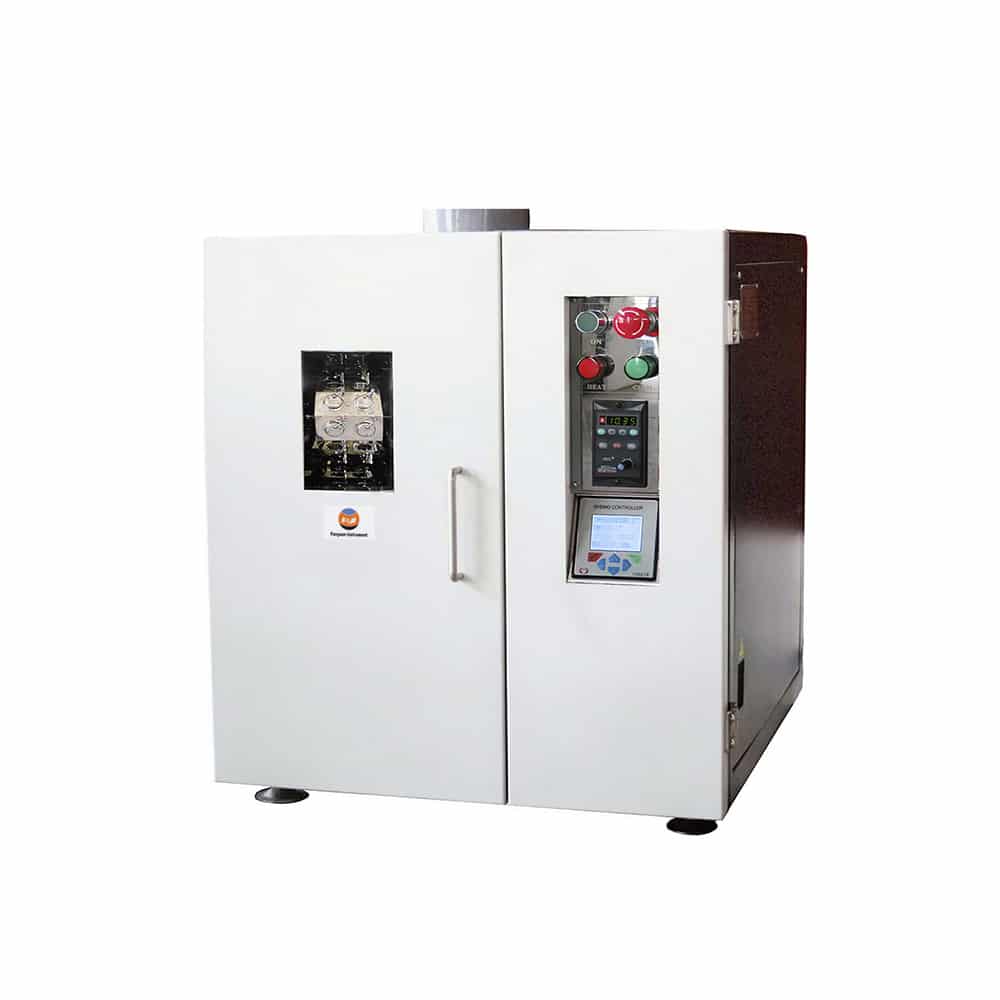 Key Specification
| | |
| --- | --- |
| Beaker number | 24 |
| Beaker capacity | 300ml |
| Temperature range | RT~140℃ |
| Temperature accuracy | ±0.5℃ |
| Max. heat rate | 5.5℃/min |
| Max. cool rate | 5 ℃/min from temperature higher than 100℃ |
| Rotating rack speed | 0~50rpm |
| Max. dyeable sample | 30g/beaker |
| Programmable dyeing process | 100 programs, 100 steps for each program |
| Power supply | AC220V, 50Hz, 1 phase |
Application

DW202B/241B Series Package Dyeing Machine is specially-designed dyeing machine used to dye package yarn under high temperature and high pressure. What's more, DW241B is equipped with dye stuff auxiliary supplying system, so suitable for dyeing cotton yarn as well as polyester yarn, wool yarn, etc. DW202B has one dyeing cylinder. Water and dyestuff are added into the cylinder firstly and mixed evenly. Then place the package yarn into the cylinder. After the heating tube starts working, the temperature and pressure in the cylinder will rise and then the bobbin yarn can be dyed effectively in an environment of high temperature and high pressure.
DW241B has an extra service cylinder, connected to the main cylinder. Water and dyestuff are added into the service cylinder and mixed evenly while package yarn is placed in the main cylinder. The mixed dye liquor can be injected into the main cylinder. In the process of dyeing, user can add dye liquor through the service cylinder, no need to open the main cylinder repeatedly, improving efficiency and safety.
Key Specification
| | |
| --- | --- |
| Capacity | 1, 3, 5, 12, 25, 35, 56, 108, 162, 216kg |
| Working pressure | ≤0.4MPa |
| Working temperature | ≤135oC |
| Heating rate | From 20oC to 130oC (20min) |
| Cooling rate | From 130oC to 80oC (25min) |
| Cooling liquid pressure | 0.3Mpa, 5~10℃ |
| Heating method | Steam heating or electrical heating (please specify before placing order) |
| Liquor ratio | 1:8~1:10 |
| Air supply | 0.6~0.7MPa |
| Power supply | AC380V 50Hz |
Application
HS Series HTHP Dyeing Lab Machine is a universal laboratory dyeing apparatus for formulation of production recipes. It is applicable to dye knitted fabric, woven fabric, yarn, loose fibers or zipper. It has a single dyeing bath with hinged lid and magnetic-valve-controlled water cooling coil and a washing sink.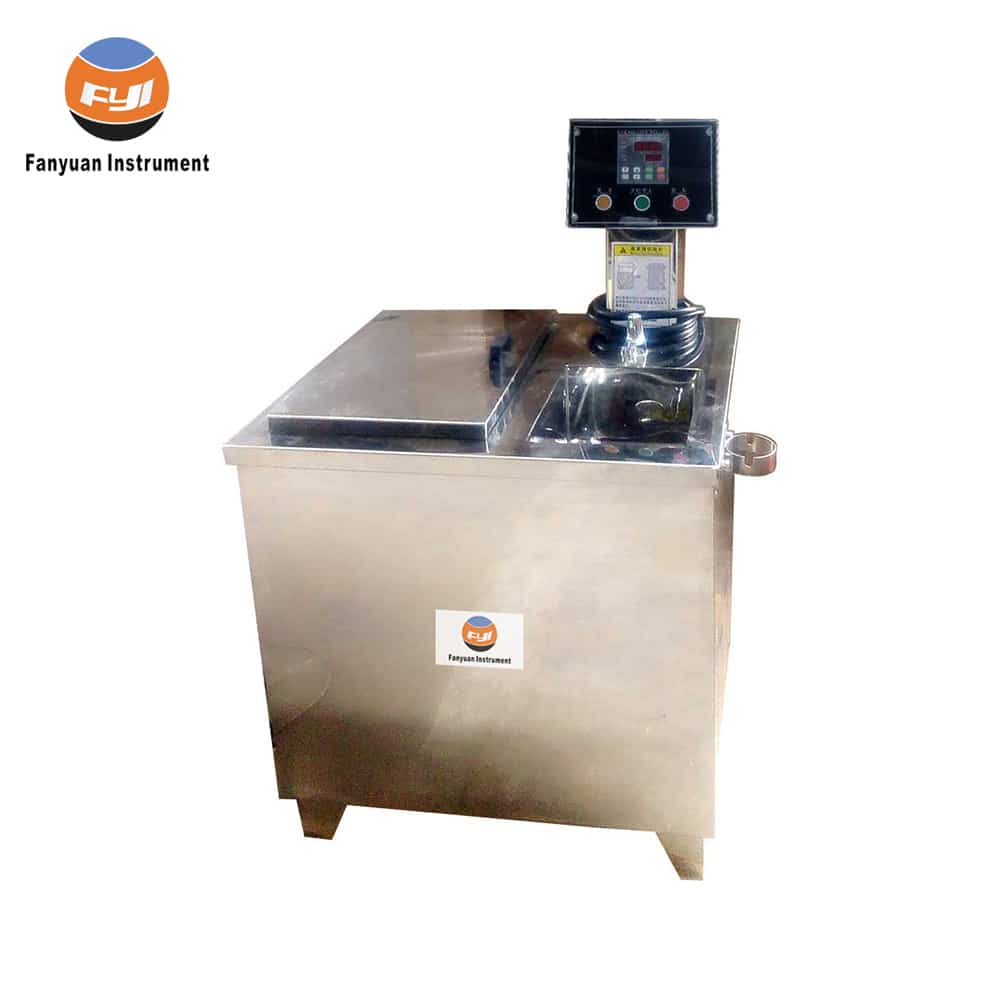 Key Specification
Model
HS-12A
HS-12B
HS-24A
HS-24B
Beaker volume
250ml
450ml
250ml
450ml
Beaker number
12pcs
12pcs
24pcs
24pcs
Max. dyeing temperature
135°C
Thermostatic time
0~99min
Max. program
10
Steps for each program
10
Mini. liquor ratio
1:5
Heat medium
Glycerin
Rotating speed
42rpm
Power supply
AC380V 50Hz
Due to space limitations, more details about normal temperature and pressure dyeing lab machines will be posted in the next article.