Filament Lab Equipment Project
As for filament project , need to testing belows item :
Basic
Yarn Count
Break Strength & Elongation
Evenness
Draw Force
Knitting Performance
Dyeing Performance
Plus
Color Fastness To Rubbing
Colour Fastness To Washing
Color Fastness To Perspiration
Others
Jet Dyeing
Cross Section
Moisture Content
Oil Content
Melting Point
Twist
Crimp Contraction
Today we recommend some machine for filament project and thus can help you to select the suitable model for lab and research .
Filament Evenness Tester For Filament Project
SPIN5900 Filament Evenness Tester adopts 4 capacitive testing slots for a wide range of filament, can measure  ,and analyze the linear density (mass) , variations quickly and accurately.,Test speed: 25, 50, 100, 200, 400, 800 m/min ,Direction and speed of twist: S or Z, 1000r/min ~ 30000r/min, continuously adjustable Environmental requirement: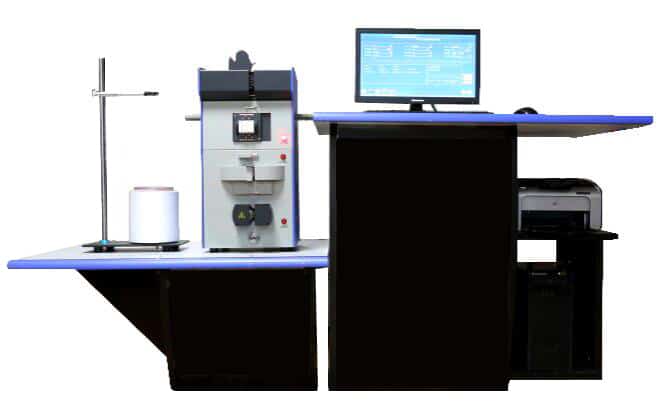 Draw Force
YG367 Full-Automatic Draw Force Tester For Filament is used for stress determination of POY after heating  & drawing, can predict the dyeing performance in  subsequent process.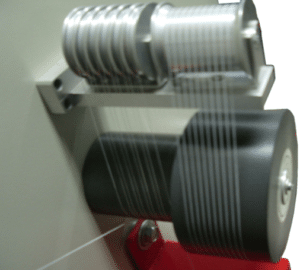 Load range: 0~500cN
Accuracy : ≤±0.5%
Accuracy of elongation: 0.01mm
Draw speed: 10~400mm/min, adjustable
Draw ratio: 60%, can be customized
Heating Temperature: RT~300℃
Break Strength & Elongation
YG023B-III adopts pneumatic clamp and can suck waste yarn automatically to simplify the operation
Controlled by the software on PC directly, able to display real-time test data and statistical value of break strength, elongation rate, etc.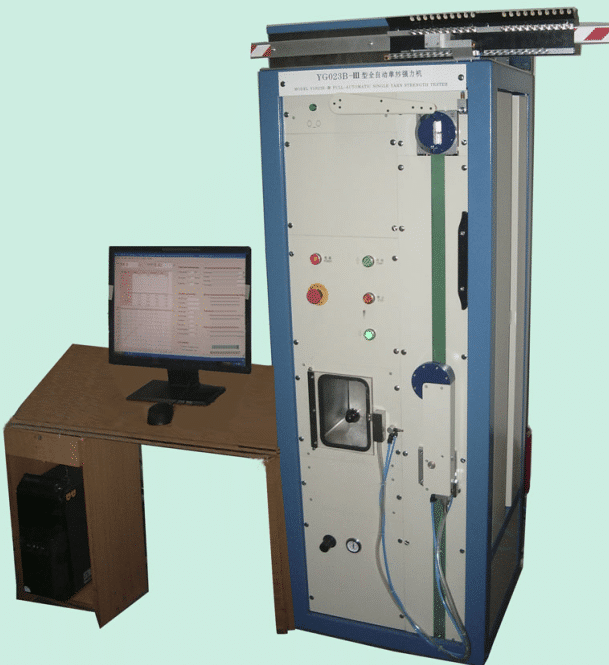 If you need more information, please send email to [email protected].